Our Club Pro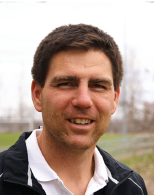 • Charles Gembes has been working as a tennis pro for over 26 years, and at the Brampton Tennis Club for over 10 years.
• Certified Club Professional, and a Certified Tennis Professional U.S.P.T.R.
• In the past he has assisted in the Rogers Cup Pro-Am, captained the Brampton Boys Majors Intercounty
• Team Champions, and coached Alex Mitric (Top 2016 U12 in Ontario)
• University of Texas, Tyler NAIA National Team Champions 1994
• Career best over 35 singles ITF ranking of 21st in the world
• Ontario men's over 35 singles champion 2008.
• Finished ranked 3rd nationally in doubles NAIA 1994
• Coached Izabella Glinska U12 and Maria Milic U16 to Ontario
Charles is available for private, semi-private and group lessons as well as tennis camps. Charles can be contacted directly.
| | |
| --- | --- |
| Lesson Rates | Head Pro |
| Private | $60/hr |
| Semi-private | $30/pp/hr |
| Group of 3 | $25/pp/hr |
| Group of 4 – 6 | $22/pp/hr |
Program Details
ADULT 1
This entry level class is designed to introduce the fundamentals of tennis to the new player. Focusing on forehand, backhand, volleys, overhead and serves. Our program takes great pride in easing a new player into the game.
Max Ratio 6:1, program length 8 weeks, fee - $190
ADULT 2
All players in this program have minimal tennis experience. The coaches will be building upon the fundamentals of level 1 by helping the players add spins and better direction to their shots. We will also be implementing more strategy into our game play.
Max Ratio 6:1, program length 8 weeks, fee - $190
ADULT 3
Players of this caliber will be working on combining spin, power and rhythm control on all their shots. The coach will be emphasizing how to co-ordinate tactics with skills in order to reach higher levels of play.
Max Ratio 4:1, program length 8 weeks, fee - $190
GROOVE THE MOVE/HOUSE LEAGUE CLINIC
An invigorating class focusing on technique, strategy and game play. Be prepared for a challenging workout. All participants must be at least level 3 or above.
Ratio 6:1, fee - $20 per person per hour, weekly sign up for the class (3 people or less, $25 per person/hr)
TEAM PRACTICE
This time is set aside for the ladies' daytime intercounty teams to practice technique, strategy, and game play. Players must be a member of one of the teams in order to participate.
Ratio 6:1 (if more, there will be 2 coaches) length 10 weeks, fee $110 per person
CARDIO TENNIS
Get ready for the ultimate full body workout. Mixing technical training with a cardio and strength training workout, done to the upbeat tunes of the past and present. Level two and above. Minimum of 4 players.
Ratio 6:1, weekly sign up, $15 per person per hour
ADULT SKILLS PLAY
All Adult 1 and 2 participants are encouraged to come out and play games under the supervision of a coach. This is a great way to raise your comfort level in a game while socializing with other members.
Ratio 6:1, program length 8 weeks, fee - $80
RED BALL (Ages 7-9)
Our entire program is based on building sound fundamental skills. The juniors will develop proper technique in the six major tennis strokes. We also encourage the players to start participating in real matches as soon as possible. Fun and fitness with a whole lot of learning.
Ratio 6:1, program length 8 weeks, fee - $160
GREEN BALL (Ages 9-11)
Fundamentals are essential at every level. The six major strokes are covered, along with a dash of strategy. Every one of the skills-based classes works on channeling the players towards the academy level of play.
Ratio 6:1, program length 8 weeks, fee - $160
JUNIOR REGULAR BALL (Ages 12-15)
Fundamental skills are drilled, along with more strategy and tactics. Every one of the skills-based classes works on channeling the players towards the academy level of play.
Ratio 6:1, program length 8 weeks, fee - $160
JUNIOR ACADEMY
This level of player has demonstrated solid skill and strategy at the tournament level. We will work to enhance all aspects of their play, which include technical, tactical, physical and mental.
Ratio 4:1, program length 8 weeks, fee - $160
RED BALL LEAGUE (Ages 6-9)
Once players develop the skill to rally 3-4 times over the net in the red ball lesson program, they progress to this league format, which is a fun team environment similar to soccer house leagues. Registration includes a team T-shirt, award banquet and prizes. Please bring your own racquet.
8 weeks, fee - $90